If you're planning some outdoor adventures this summer, chances are you may notice some new uniforms on the officers that protect BC's land, forests, and waters.
Compliance & Enforcement Branch Skeena Region Manager Rebecca Misener says Natural Resource Officers will have a refreshed look that's easier to identify.
Natural Resource Officers are responsible for enforcing fire bans and investigating wildfires, but Misener says they also protect cultural heritage resources.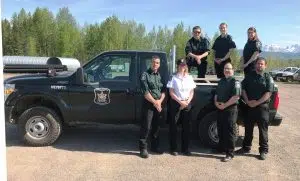 The new uniforms were rolled out this week and will be visible on enhanced patrols for the upcoming long weekend.