The spirit of a young mother lost to the Highway of Tears and all missing and murdered Indigenous women and girls was present at this year's Vancouver Sun Run.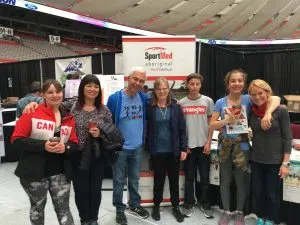 A group of Northwest runners, including the son of Tamara Chipman, ran in memory of the woman who disappeared in 2005 near Prince Rupert.
Team Tears to Hope, entered under the Aboriginal Run Walk Association, was made up of Tamara's family, friends and son Jaden, who is now 14.
Team members included Steph Radek, Lorna Brown, Randy Brown, Jen Brown McQuaid, Kevin Brown, Matt Brown, Jaden Parker, Hyla McQuaid, and Birgitte and Ron Bartlett.
The group has been taking part in the Sun Run since 2009.